DHTML Chess for Wordpress
DHTML Chess for WordPress
DHTML Chess is now available as a WordPress plugin at WordPressChess.com.
DHTML Chess for WordPress(WordPressChess) lets you
Show chess games, tactic puzzles, opening trainers, games vs. computers on your WordPress site
Display games easily in your posts using shortcodes like [pgn], [fen] and [chess]
Import games from pgn files and have them stored in a database.
Edit and analyze your games online with an online chess editor.
DHTML Chess for WordPress comes in two versions, one free and one PRO.
Here are a few screenshots from the admin section: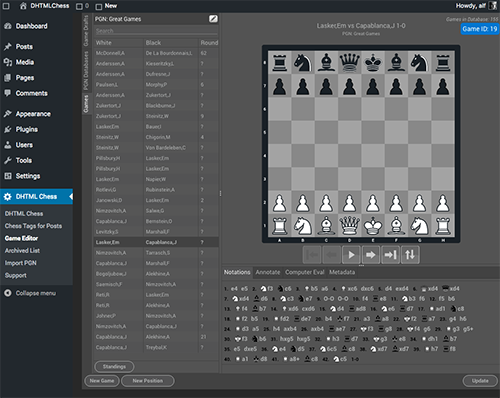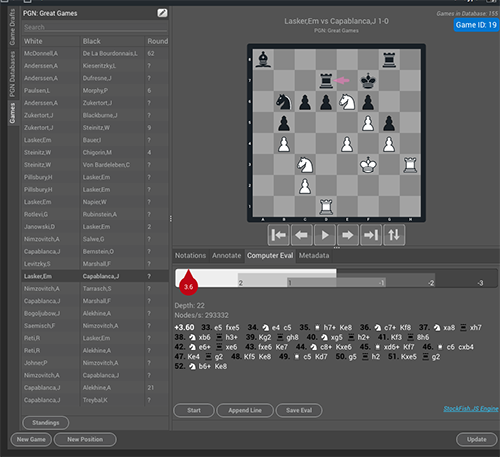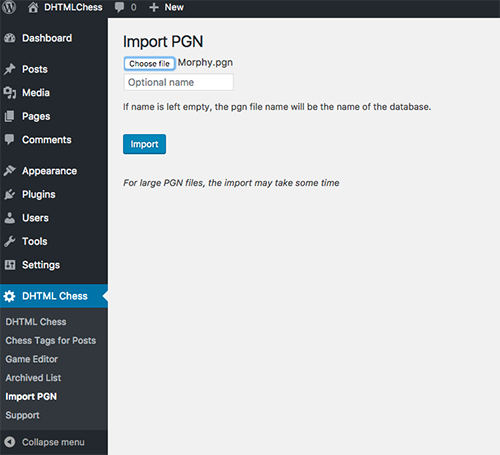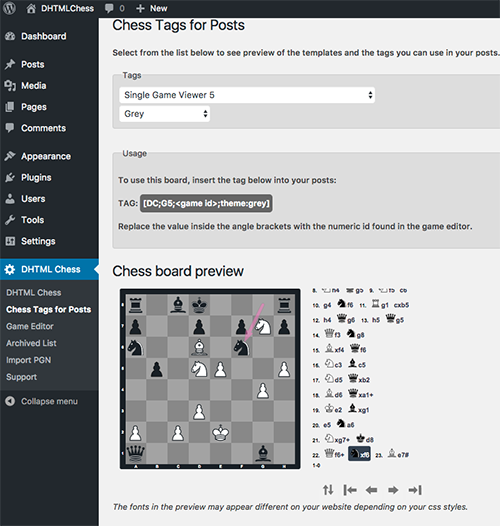 Comments